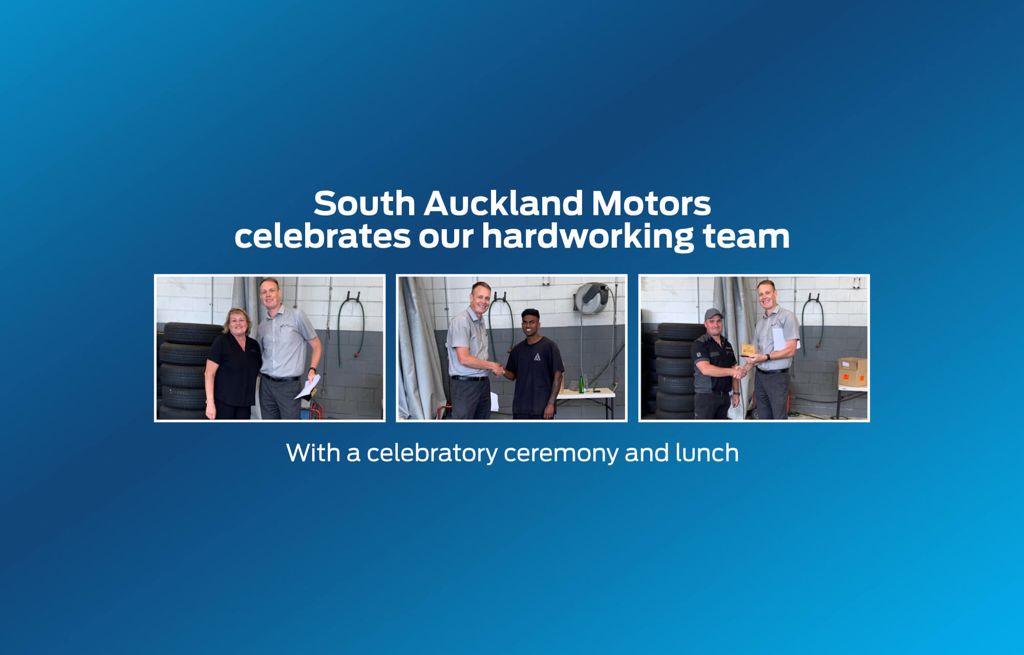 South Auckland Motors Celebrate Our Hardworking Team
At the end of each year, South Auckland Motors celebrates our hardworking team with an award ceremony/lunch.
Congratulations to the following for their stand-out effort throughout 2020 (in no particular order):
Steve Walters - Groomer of the Year
Ravendra Lal (Rev) - Apprentice of the Year
Tania Girven - Service Advisor of the Year
Jason Robb - Manager of the Year
Steve Lovett - Golden Achiever
Andy Kelly - Golden Achiever
Wesley Van Zyl - Golden Achiever
Joe O'Neil - Used Car Sales Person of the Year
Adrienne Timmins – New Vehicle Sales Person of the Year
Shalen Sami – Parts Person of the Year
Simon Kimber – Technician of the Year
Also receiving special awards for their service:
5-Year Service Awards - George Edwards, Ravinesh Chand, Joseph Casey, Mark Dela Cruz, Aaron Perry, Shane O'Connor, Suddesh Bhoj, Abraham Aupouri, David Meurant, James Dean.
10-Year Service Award - Michael O'Connor.
20-Year Service Award - Suresh Kumar.
For more infomation on our new or used car sales, finance, servicing and parts please contact us.
Call Me Back
Book an Appointment
News