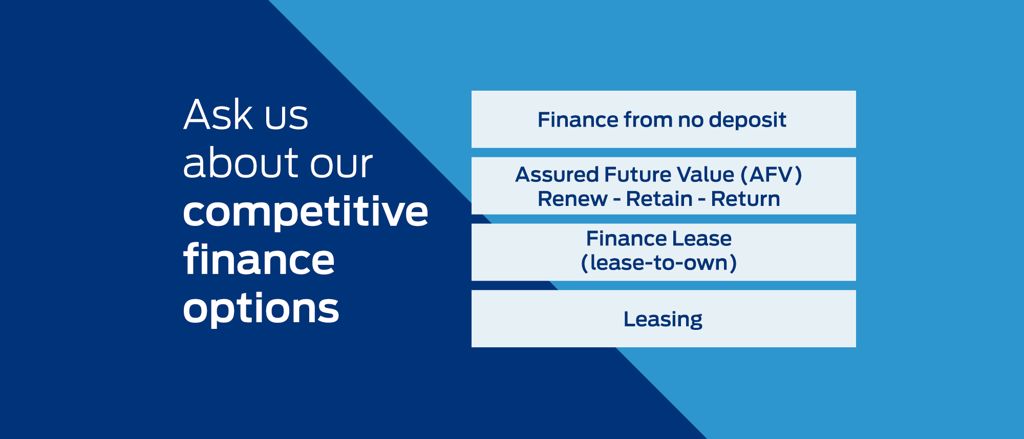 Fancy a new Ford?
Ford New Zealand has joined forces with UDC to provide you with affordable and flexible finance options through My Ford Finance.
Ford's range of vehicles are designed to give you the ultimate driving experience. With the latest engine and transmission technology, you'll get impressive power and fuel efficiency without compromising on performance. But the smarts aren't just under the bonnet. Stylish designs and colour choices, intuitive technology and superior safety features make a new Ford the smarter choice. And with their 75-year strong history, you can rely on UDC – they've helped thousands of New Zealanders get the cars they really want.
CONSUMER FINANCE TERMS AND CONDITIONS – FEES AND CHARGES
South Auckland Ford provides finance through MARAC and UDC.
Our standard lending rate is 9.95%, however rates vary depending on many factors including the amount of lending, the term of the loan, the level of deposit or equity in the loan, customer credit history, and customer risk profile.
Finance terms and conditions, together with a detailed fee schedule (both of which are applicable to Consumer Finance Agreements) can be viewed by clicking on each provider's links below:
FOR MARAC:
Loan and Security Agreement Fee Schedule
FOR UDC:
My Ford Finance
My Ford Finance can get you the Ford you want, when you want it.
For more information, speak with one of our experienced finance & insurance team members on 0800 114 443.
Contact Us Apply For Finance Calculate Finance
The above information is provided as a general guide only. Please speak with one of our Finance and Insurance team for specific information including criteria, terms and conditions, etc. Under the Financial Services Legislation Amendment Act 2019 (FSLAA) we operate under an "information only" model meaning that we provide information about the facts and features of a product only. We are allowed to assist consumer borrowers in order to comply with our lender responsibilities (we have a number of obligations including to perform affordability and suitability assessments in relation to any proposed lending to help consumer customers make an informed decision about whether or not to enter into a loan contract), however, South Auckland Motors and its Staff do not provide regulated financial advice in relation to loans or insurance.